The three P's of helping shape our future performance
Our Inventions help change the world … Come and be a part of the change!
Victrex shapes future performance for its customers and the industries in which we work, and we do this in three ways: being a Pioneer, working in Partnership with customers and the supply chain, and through delivering Progress.
At Victrex we are dedicated and focused on our mission to shape future performance. This sits alongside a desire to collaborate, and lead the industry with disruptive innovations. Finally, Victrex is committed to investing for growth, which drives commercial outcomes and inspires the confidence and trust required to build new markets.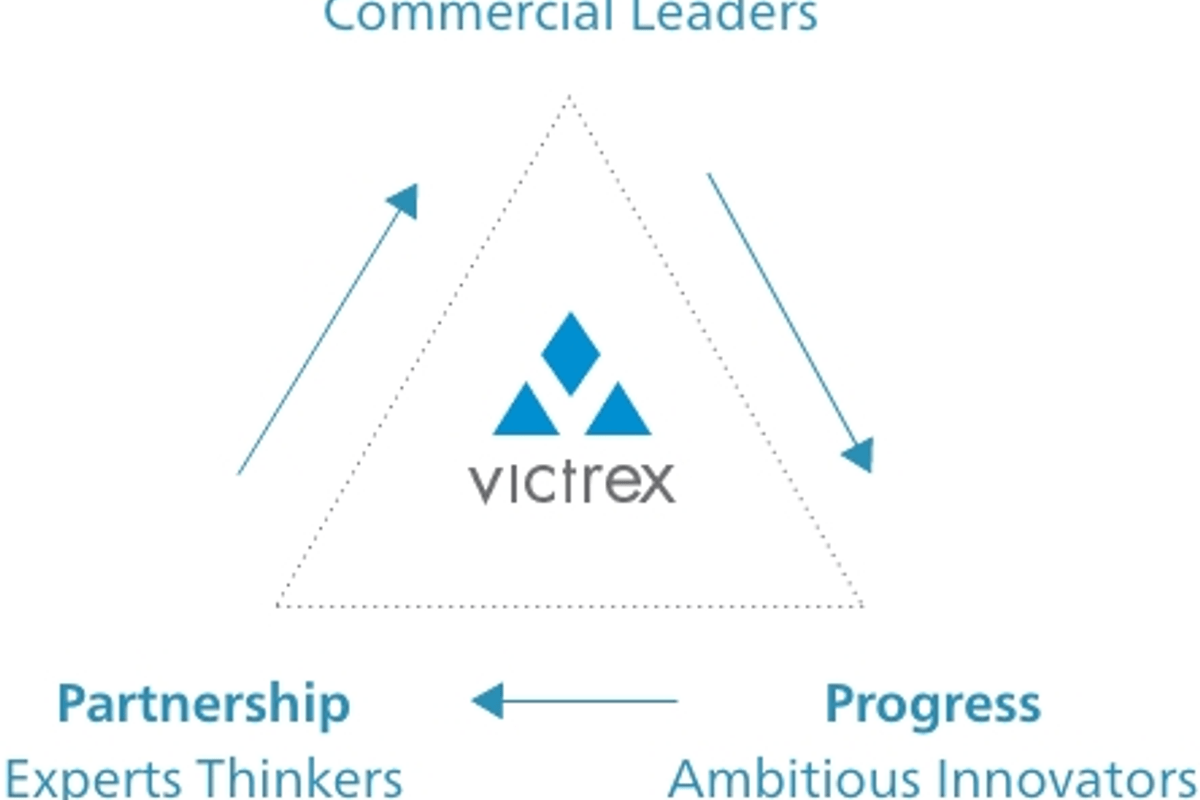 The Victrex character is a blend of…
Ambitious Innovators: Tireless, committed and curious
Expert Thinkers: Inspiring imagination and ambition. They are adept at helping others understand complex ideas and technologies
Commercial Leaders: Rational and inspiring confidence. They are driven by practical outcomes and have the advantage of experience.
"Imagine if every aeroplane you manufactured emitted 11 tonnes less CO2 per year. That's more than two adult elephants weigh. It is what replacing just 100m of metal tubes with a lightweight polymeric solution can achieve. It's just one of the ways we Shape Future Performance together with our customers."

"Imagine knowing what you want from your future performance and career. And we help you get there. By anticipating and forecasting customer needs. Using our 35years' experience with PEEK to advise and create value – as well as being able to supply, deliver and enable our own supplies – so we help you to help customers bridge the gap between today's capabilities and the opportunities of tomorrow."

"What if your product operated for twice as long without wearing out? How about double the pressure handling capability and three times the compressive strength? Those are the results our polymeric solutions are delivering in field. See how we can help shape your future performance."
Victrex values diversity and encourages applications from all sections of the community.