Department
Leeds-Specific Vacancies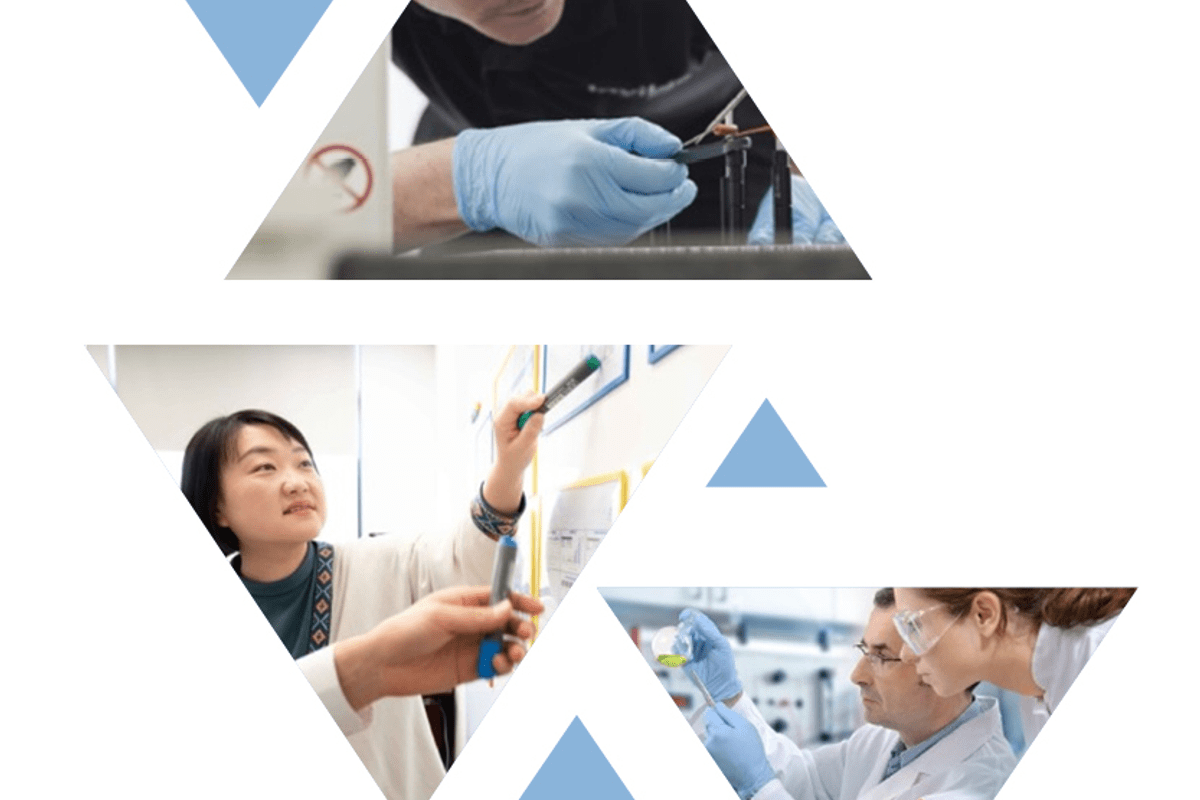 We are part of the Victrex plc group of companies
At Invibio, we are committed to our goal of helping treat a patient every 15 seconds.
For instance, Invibio are working with customers across the world to improve patient outcomes in fracture repair and total knee replacement. Therefore, due to increased demand for our innovative solutions, we are expanding our team and creating a new Centre for Orthopaedic Product Development in Leeds.
Why Leeds? Quite simply because Leeds has a rich history in changing Orthopaedic markets through innovation, so it is the ideal location for our next generation of orthopaedic solutions.
We are seeking talent that can help us achieve those solutions, through the developments that improve patient outcomes and address healthcare costs. Two of the most critical areas for our strategy are around innovative technologies in fracture fixation and knee arthroplasty, where we are driving the adoption of truly innovative solutions.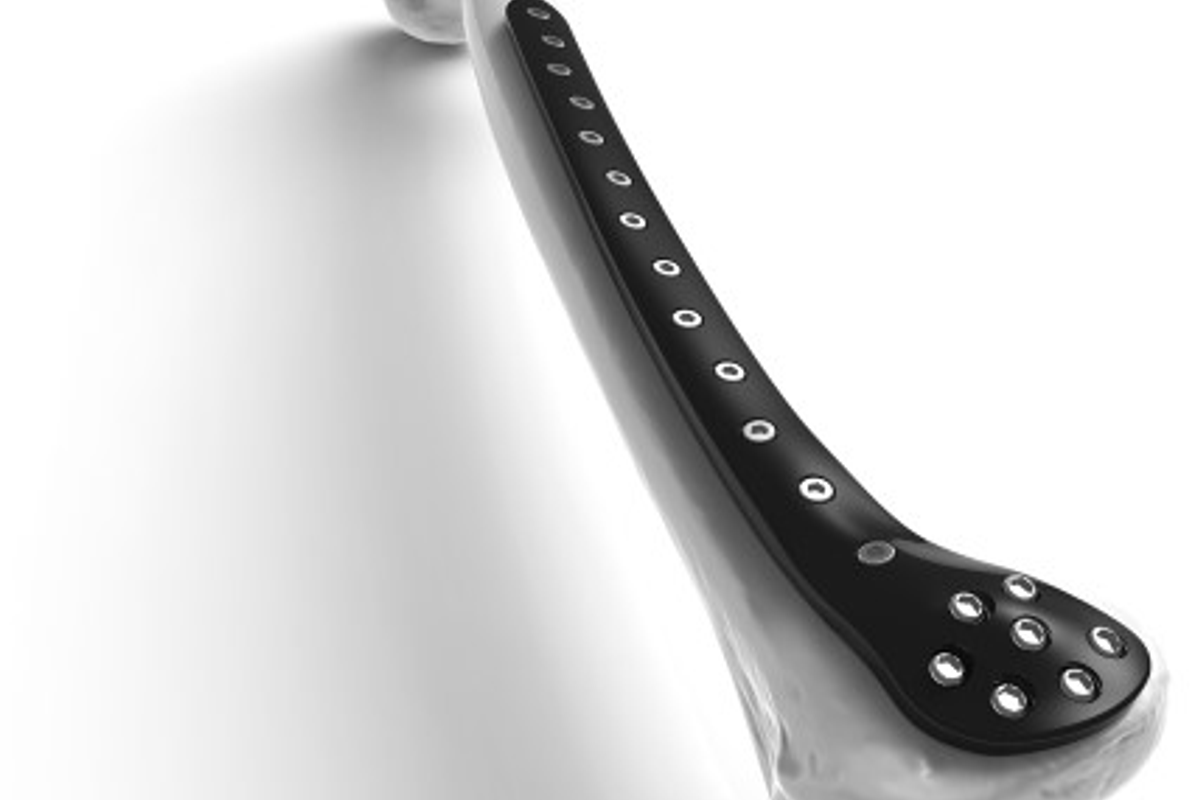 Innovation is one of the core values of our business, together with our passion and performance, our day-to-day culture is one of collaboration, support, and enablement. Cross-functional interaction is key to our daily work. All our employees play an important role in contributing to the Victrex and Invibio vision and culture, which we are consistently enhancing and developing for the 21st Century.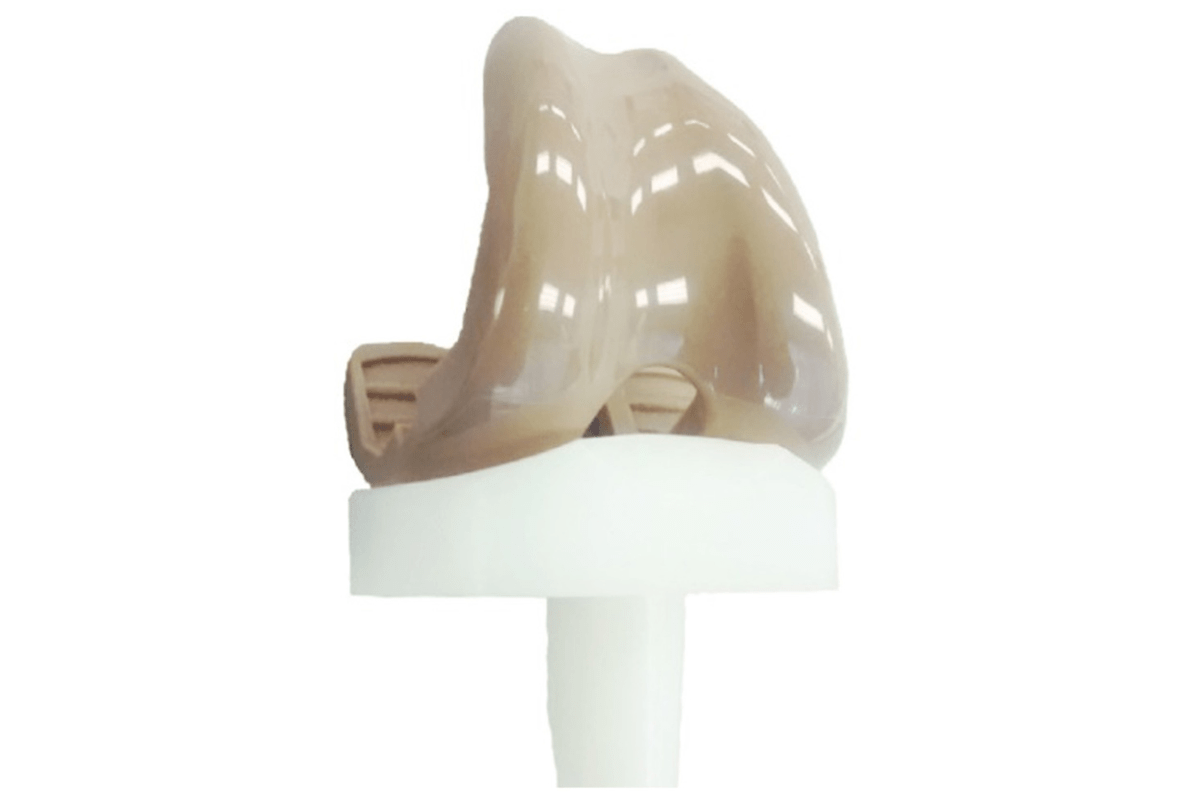 Invibio, part of the Victrex plc group of companies, is a global leader in providing high-performance biomaterial solutions. Invibio's high-performance polymer has been used in over 13 million devices implanted worldwide and we are focused on providing innovative solutions for our medical device customers across Orthopaedics, Cardiovascular, Drug Delivery and Active implantable medical devices.
So, if you enjoy being a part of an innovative team tackling #tomorrow's world opportunities, then you can expect to be excited by the career prospects within our brand-new 'Centre of Excellence' for Orthopaedic Product Development in the heart of Leeds … and all the exciting career scenarios that provides!
Link to Invibio … Learn more about Invibio - Invibio
Take a look at our current vacancies … and there will be even more coming in the next few months … so if nothing appeals now … please 'connect' by hitting the 'explore' button at the top of the page, and you'll automatically be notified when new opportunities are published!
About Leeds …
Leeds is the fifth-largest city in England, with an area of 552 km 2 (213 mi 2), almost two times as big as Edinburgh, the capital of Scotland! And is the largest city in Yorkshire; with Yorkshire being the largest county in England! It is the closest major city to several national parks including Yorkshire Dales National Park, Lake District National Park, and North York Moors National Park!
Sitting roughly at the same latitude to Hamburg, (Germany) and Edmonton, (Canada). The core city of Leeds boasts a population of approx. 500,000, making it the 8th highest in England, after London, Birmingham, Liverpool, Nottingham, Sheffield, Bristol, and Leicester. With metropolitan Leeds (also called West Yorkshire) including the cities of Leeds, Bradford, Wakefield, and Huddersfield, making it the 4th largest urban area in England, after London, Birmingham, and Manchester!
The name Leeds is derived from the Celtic word Ladenses, which means 'people of the fast-flowing river,' in reference to the River Aire that flows through the city. And a person from Leeds is known as a 'Lioner,' which is a name thought to derive from the city's old name of Loidis.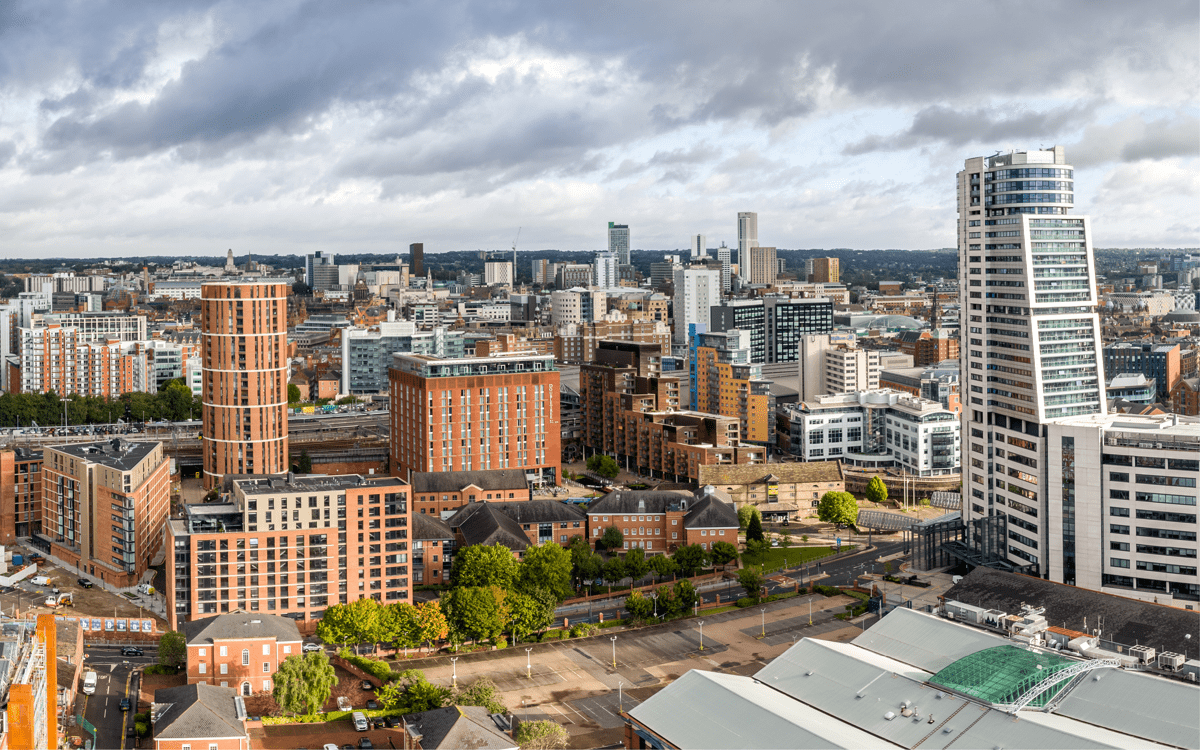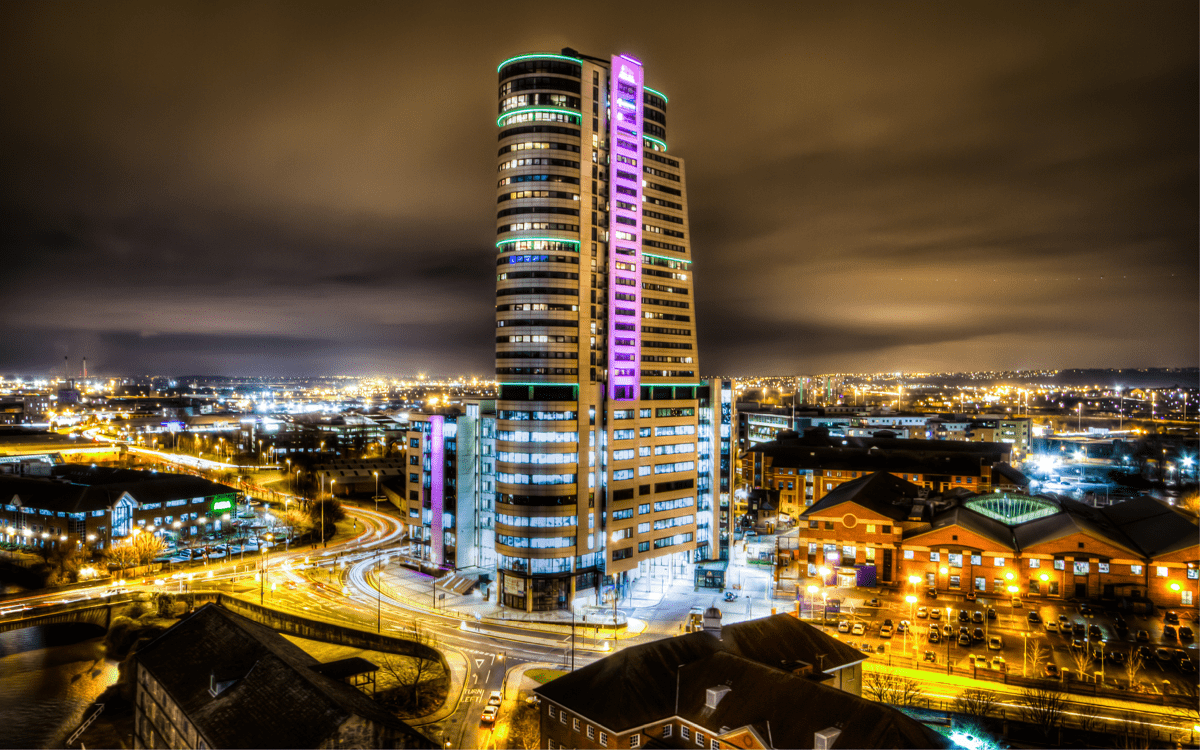 More about Leeds...
Did you know that the famous sweets 'Jelly Tots' were accidentally invented by the Leeds scientist Dr. Brian Boffey in 1965! (So, innovation is by no means new in this part of the world!) The writer and scholar J.R.R. Tolkien lived in Leeds before writing his famous works 'Lord of the Rings.' Before J.J. Schweppes developed carbonated water and started his world-famous Company in Geneva 1783, Joseph Priestley was the one who discovered the method of infusing water with carbon dioxide in Leeds in 1763! So, we have to thank Leeds every time we enjoy a cool gin and tonic … or even a refreshing sparkling water! And last but not least the fun is instilled in many 'Yorkshire Folk,' as the one half of the famous duo Morecambe & Wise … Ernie to his friends was also born in Leeds in 1925.

Famous for a number of sporting achievements from Football (Leeds United). Nicknamed 'The Peacocks' and 'The Whites.' As well as, Yorkshire Cricket Club, Leeds Rhino Rugby team, and the American football team named 'The Yorkshire Rams' … means that there are plenty of sporting activities and events to support and enjoy! Add to that, the fact that Leeds is known as a haven for avid golfers, featuring over 20 private and public courses, together with cycling, triathlon and many more … if you like your sport either watching or taking part … you'll find everything you need here!

Now not everyone enjoys a good shopping spree, but if you do, then Leeds is the place for you … as it's famous for being a prime destination for shoppers in the UK! The city features over 3.5 million square feet of retail space, more than 5 miles of dedicated shopping streets, and the longest pedestrianised shopping area in the country!

As if all that wasn't enough, Trinity Leeds Shopping Centre (opened in 2013) features another whopping 1 million sq. ft of retail floor space and is occupied by 120 stores! Along with shopping, visitors can access a four-screen cinema and large concept food area called Trinity Kitchen.

And on the 1st Monday in August, (a public Holiday); Leeds holds the annual Leeds Carnival. The oldest Caribbean Carnival in Europe, which has been held since 1967! And Leeds has one of the largest annual music festivals in the world which features the biggest and best music acts and bands, year after year! And as one of the biggest cities in Yorkshire, Leeds Pride has been one of Yorkshire's leading events for the LGBTQIA+ community for the last 15 years!

There are bars and restaurants to suit all tastes! Whether you're looking to dine out for a fabulous meal with friends or want to get together with a group of you for drinks, cocktails and dancing the night away! It's all here … from sophisticated venues to pop in craft pubs, to fabulous nightlife and green spaces … from the Green Quarter to the Freedom Quarter, you'll enjoy yourself with likeminded people in venues that suit you and your group, to soon make you feel right at home … even if you are new to the area!

Equally if you prefer to be a 'stone's throw away' from all the wonderful Yorkshire countryside and national parks for weekends with the family and day trips out; enjoying walking, hiking, and the fresh country air, Leeds is the gateway to some of the most magnificent countryside there is in the UK. With everything you could want on your doorstep. Which means if you aren't already enjoying living in this vast and beautiful area of the country already; anyone who is thinking of relocating to this region of the North, would be hard pressed not to find exactly what they need … for both young and old members of any family when it comes to countryside pursuits!

In short whatever you enjoy, can be found in Yorkshire 'tha knows'! (Yorkshire slang for 'You should know')
Come and join us!
Our new Product Development Centre in the vibrant city of Leeds, is destined to deliver some of the most exciting and ground-breaking revolutionary approaches, for two of the most critical areas around innovative technologies in the fracture fixation and knee arthroplasty of the modern orthopaedic world!
If you'd like to be a part of these truly innovative solutions and are keen to be part of the team driving the next generation of innovative products, we'd love to hear from you!
Take a look at our current vacancies … and there will be even more coming in the next few months … so if nothing appeals now … please 'connect' by hitting the 'explore' button at the top of the page, and you'll automatically be notified when new opportunities are published!